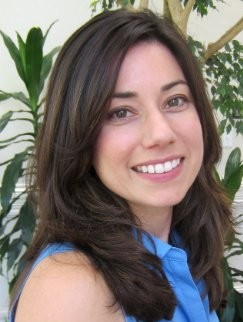 Jenn is a strategy and communications specialist, bringing over 15 years of successful business experience to Sunpeak Strategies. With experience working alongside international industry leaders such as Toyota and East West Bank, she understands how to build and maintain success within organizations.
Jenn started Sunpeak Strategies after leaving Toyota. In her career, she experienced external consultants neglecting the realities of company culture and having hands-off attitude when problems occurred. This has shaped Jenn's partnership approach, which has led to shared success and trust among her colleagues and clients alike.
Jenn has a strong passion for designing and facilitating collaborative approaches in meetings, workshops, and focus groups. She applies adult learning principles in everything she designs, always keeping the client or customer in mind. Jenn prides herself on cultivating productive and positive working relationships while executing with thoughtfulness and diligence. 
Organizations are now rethinking their talent strategies at all stages of the employee lifecycle. Jenn was a key partner in helping us reimage our performance management model by grounding it on our organizational values.  This required diagnosing our current state and bringing in a new way to view values within our day-to-day actions, behaviors, communication and performance impact. Jenn is highly skilled at synthesizing a problem, the opportunity and the solution in the context of the business, it's people and desired culture change. When I need to drill down where other consultants from bigger boutique consultancies cannot relate, she is my go to partner.
Some companies want to predict the future. Yet, others ignore the past. Jennifer was instrumental in driving the strategy team at Toyota to consider the evolving future of the mobility business and customers. Yet, she kept us rooted in understanding the strong cultural values and deep history of the company. She has helped me, and many others on my team, take an idea from the concept stage through implementation by facilitating strategy development and directing communication plans. Every step of the process she reminded us of the consumer and how best to make the changes desired. Jennifer is a great team leader, mentor, and top-notch strategy developer.
CONTACT
We would love to hear from you.